Reimagining agriculture solutions today
Solugen is leveraging components found in nature to design ingredients with high performance, reduced environmental impact, and cost efficiency. Our NutriValent™ biodegradable complexing agents are engineered with bio-based materials and exhibit different functionalities for use across a variety of applications in agriculture. Coupled with the unique advantages of a US-based supply chain and consistent quality, these biobased agricultural chemicals are a winning solution for improving plant nutrition.
Highlights
Locally manufactured using Solugen's unique and proprietary
chemienzymatic process

Provides a more favorable greenhouse
gas (GHG) emission profile than incumbent chemistries

Enables lower treatment costs versus adjacent chemistries
Agriculture solutions for
Plant Nutrition
Ensuring a productive crop yield is paramount to agricultural success. NutriValent™ organic acid-based complexing agents transport nutrients through foliar applications to ensure maximum plant nutrition.
Enable more efficient nutrient (Zn, Ca, Mg, Mn, Fe, Mo) delivery and uptake

Enable lower treatment costs and improve environmental profile versus adjacent chemistries like EDTA and glucoheptonate

Offer formulation flexibility with Boron

Act as a natural humectant

Scavenge other metals
Product Offerings
Function
Chemistry
Form

NutriValent™

T15

Complexing agent
Organic acid-based
Liquid

NutriValent™

T25

Complexing agent
Organic acid-based blend
Liquid

NutriValent™

G16

Complexing agent
Organic acid-based
Liquid

NutriValent™

G25

Complexing agent
Organic acid-based blend
Liquid
Care for the environment
A recent third party life cycle analysis (LCA) found that Solugen's unique process, coupled with biogenic uptake of carbon in corn-based products, leads to carbon negative production of our Nutrivalent complexing agents. These products offer a superior environmental profile and improved performance benefits over incumbents to improve plant health, crop yield, and plant resistance to disease and drought. To view the analysis and learn more, please contact us.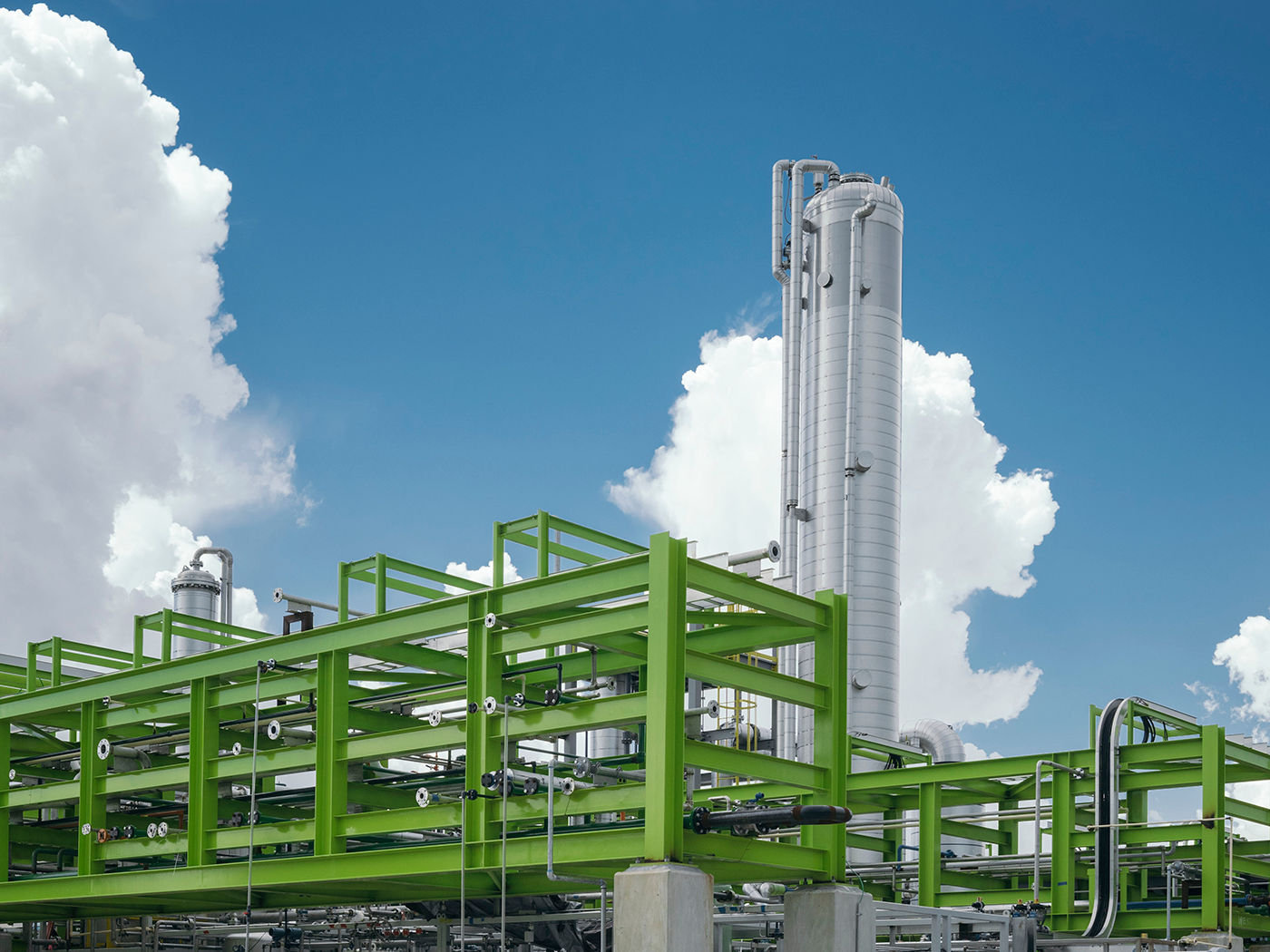 Reimagining agriculture solutions tomorrow
Feeding 8 billion people isn't easy. As our supply of fresh water and fertile land continues to shrink, and our population continues to grow, efficiency is everything.
Your planet-scale change starts with the chemistry you use every day. We're decarbonizing molecules to reinvent the way plants absorb essential minerals. It's the performance your customers demand with a new baseline for climate performance.
By giving the industry a cost effective way to increase production, we help ensure that crops, livestock, and land are kept healthy and nourished, sustainably.